Stock changes quickly!
We're planting more plug trays all the time to keep up with an all-time high demand.
Our organic promise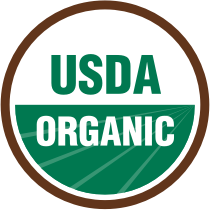 At Mountain Valley Growers, we've been growing our plants organically for more than 30 years.You can trust all of our plants to be grown to the highest certified organic standards because we know it's good for our families, good for the earth, and good for you.
Popular collections
About our plants
At Mountain Valley Growers, we've been growing certified organic herbs, perennials, and vegetables since 1983. We assemble every order by hand, selecting the best plants available for your garden. We use both time-honored and cutting edge organic growing methods.
Mountain Valley Growers is known for 3" pots, but we know that can get expensive when you're trying to plant a large space. Organic plug trays are our bulk purchasing option. You'll get the same high-quality, carefully grown plants that we put in our pots, at a value that will let you plant your field of dreams. Each tray contains 128 plugs which are approximately 3/4 of an inch in diameter and one inch in depth. All plants are USDA certified organic.
Most of our plug trays are started from cuttings that are taken from larger plants. This cloning insures that we provide you with the proper variety. Cuttings are taken when the time is right to cut each plant. This could be once a year or several times a year. Therefore, different plug trays are available at different times throughout the year.
For more information about ordering, shipping, and our guarantee, visit our Frequently Asked Questions page.